Alabama has one veterinary technology program
accredited by the American Veterinary Medical Association's Committee on Veterinary Technician Education and Activities (CVTEA).
The Veterinary Technology Program at Jefferson State Community College in Birmingham labels itself as a "distance learning" program. Core classes are taken over the internet, and each student must have a computer and access to the internet. Most courses require the student to work at least 20 hours per week at an approved clinical site to complete the required clinical tasks. Travel may be required to meet this requirement.
SPONSORED LISTINGS
Featured Programs: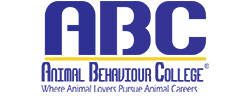 Earn your Online Bachelor of Science in Applied Biological Sciences – Preveterinary Medicine.
Selected Campus Locations:

With Penn Foster's Veterinary Technician Program, you'll learn the skills that will help you take the first step towards a career as a Veterinary Technician. (NAVTA) Approval
Selected Campus Locations: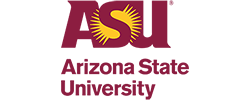 Earn your Online Bachelor of Science in Applied Biological Sciences – Preveterinary Medicine.
Selected Campus Locations:
Selected Programs:

You do not have to live in Birmingham, but you may be required to travel there a few times each semester to fulfill clinical requirements that may not be available at the clinic where you are working. Midterm and final exams may require some travel to testing sites across the state.
What Does an Alabama Veterinary Technician Do?
Veterinary technicians assist veterinarians and by performing duties such as teeth cleaning, electrocardiography, bandaging, wound cleaning, surgical site preparation, radiology (x-rays), some types of injections, administering oral medications, suture removal, surgery assistant, and laboratory duties to include hematology, urinalysis and blood chemistry. An Alabama veterinary technician may not perform surgery or prescribe medications.
A veterinary technician should have a desire to work with animals and care for them compassionately. Most technicians work in private clinical practices, but jobs are available in any other profession or industry that involves the use or care of animals, such as zoos, rescue centers, veterinary teaching hospitals, humane societies, research facilities, feedlots, pharmaceutical companies, and wildlife or exotic animal rehabilitation centers.
<!- mfunc search_btn -> <!- /mfunc search_btn ->
Admission Requirements and Application Process
You are required to have completed (or be in the process of completing) general education courses prior to the semester in which you enroll. These courses include biology, English composition, math, basic computer science, psychology, humanities, and public speaking. For a complete list of these course and their credit hours, click here.
No grade lower than a C will be accepted on these preparatory courses, or on any course work (lecture, lab or clinical) in the program. If you get a grade lower than a C (75-79%), you will be required to retake the course. If you do not achieve a grade of C or better on the second try, you may be dismissed.
The admission process also requires two letters of recommendation, one from a veterinarian. Proof of health insurance must be provided, and a medical malpractice policy must be purchased through Jefferson State Community College.
In addition, you must have 360 hours of practical experience prior to admission. Deadlines for application are found on the link above.
ACADEMIC COURSES (16) INCLUDE:
Introduction to veterinary technology

Anatomy and physiology

Emergency care and first aid

Pathology

Anesthesiology

Radiology

Immunology

Pharmacology

Parasitology

Toxicology

Nutrition
Most courses are a combination of lecture and lab. All but two courses require you to work 20 hours at an approved clinical site, which is thoroughly documented by the personnel at that approved site.
The final semester of work experience is a preceptorship during which you will receive clinical instruction in many of the areas of expertise of that practice or clinical situation. The preceptorship, along with your course work and other clinical experience, will fulfill your graduation requirements and complete your training to become a veterinary technician in Alabama. You will be graduated with an Associate Degree in Applied Science (Veterinary Technology).
Tuition to Become an Alabama Veterinary Technician
The general post-high school education required before admission comprises 22 hours of course work. The curriculum at Jefferson State Community College consists of 54 credit hours.
If all 76 hours are taken at Jefferson State
In-state tuition   $10,944
Out-of-state tuition   $19,532
If 54 hours are taken at Jefferson State
In-state tuition   $7,776
Out-of-state tuition   $13,878
These are figures for the 2014-15 academic year. Additional fees include class and lab supplies, late registration, returned check, diploma, GED transcript, and other routine miscellaneous campus fees.
Financial Aid and Scholarships
Traditional financial aid such as grants, loans, work study, general scholarships, and state and federal VA benefits can assist you in your Alabama veterinary technician education.
In addition, scholarships specific to the veterinary technology program are available from the Alabama Veterinary Medical Association, the Jefferson County Veterinary Medical Association, the Madison County Veterinary Medical Association, and the Alabama Veterinary Technician Association.
Potential Salary and Job Prospects
According to the U.S. Bureau of Labor Statistics, employment of veterinary technologists and technicians is expected to grow 30% through the year 2022. The average annual pay for Alabama veterinary technologists and technicians in May 2013 was $28,540
By regions (U.S. Bureau of Labor Statistics):
Birmingham-Hoover $30,180
Huntsville $28,920
Southwest Alabama (nonmetropolitan) $21,710
Montgomery $31,880
Northeast Alabama (nonmetropolitan) $23,780
Mobile $25,490
(Pay ranges higher at universities, government and research facilities.)
Potential Employers
Lee County Humane Society

Auburn University Veterinary Teaching Hospital

Advanced Veterinary Care of Vestavia (Birmingham)

Banfield Pet Hospital (Montgomery)

Northside Veterinary Hospital (Cullman)

Dothan Animal Hospital

Examination Requirements and Credentials
The Veterinary Technician National Examination (VTNE) is an exam administered by the American Association of Veterinary State Boards. To qualify for the exam you must have a degree from an accredited veterinary technician program. The exam is three hours long, has 150 questions, and costs $300. You must then apply for examination and licensure by the Alabama State Board of Veterinary Medical Examiners for a fee of $100. A passing score on this exam is 70%.
Eight hours of annual continuing education is required to keep your license current. This is administered by the Alabama Association of Veterinary Technicians.
Finding a Job
Your 360 hours of practical experience required for admission, and your hundreds of hours of clinical experience gained in the veterinary technician program, should provide your initial job leads. The websites listed below to keep your veterinary technician education current all have career centers or job postings. The Veterinary Career Network is a valuable resource providing links to jobs in Alabama and across the country.
Alabama Associations and Organizations to Keep You Current
Alabama Association of Veterinary Technicians
Jefferson County Veterinary Medical Association
Alabama Veterinary Medical Association
National Association of Veterinary Technicians in America