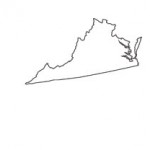 The demand in Virginia for veterinary professionals to care for pets, production animals, birds, reptiles and exotics continues to show strong growth. The importance of preventive care, break-throughs in treatments and technology and more effective medications have resulted in advanced methods of care. This type of medical care requires a higher number of professional veterinarians and veterinary techs with training, education and experience.
The gaining popularity of exotic pets, reptiles, spiders, birds of prey among others demand a more flexible and knowledgeable veterinary care services. In both rural and urban settings, the veterinary technician deals with a wide variety of animals, each one requiring specialized treatment and care.

SPONSORED LISTINGS
Featured Programs: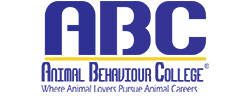 Earn your Online Bachelor of Science in Applied Biological Sciences – Preveterinary Medicine.
Selected Campus Locations:

With Penn Foster's Veterinary Technician Program, you'll learn the skills that will help you take the first step towards a career as a Veterinary Technician. (NAVTA) Approval
Selected Campus Locations: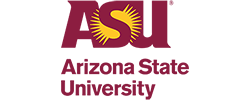 Earn your Online Bachelor of Science in Applied Biological Sciences – Preveterinary Medicine.
Selected Campus Locations:
Selected Programs:

Veterinary Technician Salaries in Virginia
Virginia has a good history of paying Veterinary Technicians a living wage. According to Indeed.com, Veterinary Technicians in Virginia earn an average of $30,000 per year. A Registered Veterinary Technician's salary is at the higher end of the scale with an average $52,000 per year.
Salary heavily depends on your skills, your technical know-how and medical specialties such as cardiology, oncology and advanced nursing care. With this in mind, the range of salaries for Veterinary Technicians in Virginia is therefore estimated between $30,000 to $52,000 per year.
What You Will Do as a Vet-Tech?
The veterinary technician is an integral member of the veterinary medical team. Under the direct and indirect supervision of a veterinarian., the tech's medical duties might include general care and nursing of animals, assisting the vet in administering medications and preparing prescriptions, handling the initial examination at in-take, tracking baseline physical information, draw blood for lab analyses, suture wounds, dental hygienist, preparing patients for surgery, assisting in surgical procedures. The veterinary technician may also be placed into a supervisory position over-seeing the office staff and veterinary aides and volunteers.
A most important duty the Veterinary Technician carries out is daily communication with patient's owners. After taking the initial information about the pet, you might discuss future treatments the Dr. has recommended.
The Vet tech also instructs the owners how to administer medications to their pet at home. Many pet owners are worried, distraught in severe cases and the Veterinary Technician has to remain composed professional in order to obtain the needed information and to hopefully calm the owner down.
Licensing by the Virginia Board of Veterinary Medicine
In order to become a licensed veterinary technician in the state of Virginia, you must complete the following requirements established by the Virginia Board of Veterinary Medicine.
You must take and successfully complete at least a two-year course of study in veterinary medicine at a school accredited by the American Veterinary Medical Association (AVMA).
Your transcripts must be received directly from the school or in a sealed envelope with an unbroken school seal.
You must take the Veterinary Technician National Exam (VTNE), and receive a passing score of at least 425.
While the vet tech does not have to take a jurisprudence test you will be required to sign a statement stating that you are aware of the laws of Virginia and how they relate to the practice and duties of the veterinary technician.
Accredited Virginia Veterinary Technology Programs
There are three fully Accredited Veterinary Technician Schools in Virginia, including one distance program. The American Veterinary Medicine Association accredits Veterinary Technician programs.
Vet Tech schools in Virginia teach students hands-on experience with dairy cattle, horses, cats, chickens, dogs, rabbits, hamsters, sheep, goats, pigs, llamas, turkeys, rodents, ferrets, reptiles, birds and zoo or exhibition animals such as lions, tigers, bear and more.
You will also have an opportunity to work with lab animals including mice, rats and guinea pigs and exotic animals like eagles, lizards, snakes, owls, hawks, vultures, eagles, and hawks.
The schools also have modern labs and surgical facilities and students gain practical skills in veterinary technology classes, radiology and surgery, as well as areas such as patient reception and client education. Students will be qualified to find employment at places like zoos, universities, nonprofit and government agencies, at large and small animal hospitals and veterinary practices, pharmaceutical and biological research laboratories, feed companies and animal shelters.
Some graduates pursue additional education, whether a four-year veterinary technology degree, or a degree in a related area such as animal science.
<!- mfunc search_btn -> <!- /mfunc search_btn ->
Veterinary Technology Coursework in Virginia
animal nursing techniques

client relations and education

preparation of patients, instruments and equipment for surgery

specimen collection and performance of laboratory procedures

radiographic and anesthetic techniques

surgical assisting

familiarization with anatomy, physiology, nutrition and animal diseases

breeds and behavior
 Additional specialties include:
Internal Medicine

Equine Medicine

Emergency and Critical Care nursing

Animal Nutrition

Clinical Practice

Clinical Pathology

Zoological and Exotic Animal Medicine

Dental Technician

Anesthetist

Behavior Modification
Education Costs
The Veterinary Technician program in Virginia will have Student Aid information for you. Scholarships set up by businesses or private foundations and/or traditional student loans may be available to you. You can discuss your specific financials needs and your coursework with your Student Guidance Counselor.
After graduating from a vet tech program in Virginia, students receive an Associate of Applied Science Degree and will prepare you to sit for the national and state licensing boards. Obtaining both of these will allow students to practice in Virginia as well as in other states.
(For List of Accredited Virginia's Veterinary Technology Programs click here.)
Virginia Vet-Tech License Testing and Licensing Requirements
The Veterinary Technician National Examination (VTNE) is administered by the American Association of Veterinary State Boards. To qualify, you must first have a degree from an AVMA/WVTA accredited veterinary technician program.
The VTNE is a 3 hour exam consisting of 150 multiple-choice questions and 20 multiple-choice pilot questions. The exam is given three times a year in various locations. Contact the Veterinary Technician National Examination website for more information.
Continuing Education for Certification Renewal in Virginia
The veterinary technician license in Virginia must be renewed yearly in order to continue practicing as a vet tech in the state. This requires the payment of renewal fees as well as the proof of completion of no less than 6 hours of continuing education (CE) every year. The coursework of the continuing education must be in an area that is relevant to the practice of the veterinary technician and been approved by the state.
For more information you can refer to these resources:
Finding Employment
Your school will have assistance available to you while looking for a job. Also, the Committee on Veterinary Technician Education and Activities (CACVT) has an active job posting page separated into geographic regions.
The National Association of Veterinary Technicians in America (NAVTA), an organization that represents and promotes the profession of veterinary technician, has a resources in their website's Career Center page.
You can also find employment opportunities on the Virginia Association of Licensed Veterinary Technicians website
Potential Employers in Virginia for Registered Veterinary Technicians
Career Opportunities
Pet owners spent $45.5 billion on their pets in 2009. It is estimated that this year more than $65 billion will be spent on animal care. Veterinary medicine is at the center of this very lucrative and expanding industry as owners become more health conscious about their pets. A career as a trained and licensed Veterinary Technician in Virginia will take you as far as you want to go.