A dog groomer typically works in pet salons, kennels, animal hospitals, or even pet retail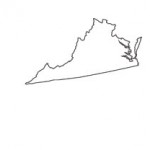 stores with grooming services. Their main job role is to groom and care for dogs and other pets, as needed. This includes bathing, brushing, clipping and maintaining fur, styling, and clipping nails and other aesthetic and grooming needs. In Virginia, there are no legal or educational requirements for becoming a pet groomer, but the more education and experience that you have, the more you can expect to earn, even early in your career.
SPONSORED LISTINGS
Featured Programs: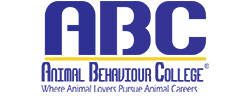 Earn your Online Bachelor of Science in Applied Biological Sciences – Preveterinary Medicine.
Selected Campus Locations:

With Penn Foster's Veterinary Technician Program, you'll learn the skills that will help you take the first step towards a career as a Veterinary Technician. (NAVTA) Approval
Selected Campus Locations: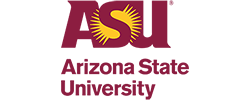 Earn your Online Bachelor of Science in Applied Biological Sciences – Preveterinary Medicine.
Selected Campus Locations:
Selected Programs:

Salary and Pay Ranges
In Virginia, the salary for dog groomers is on par with the rest of the United States. Entry-level groomers and those who are completing apprentice programs can expect to make between $8.00 and $10.00 per hour, or about $11,000 to $15,000 per year. Those who work in grooming salons and pet hospitals can expect to earn between $15,000 and $50,000 depending on their level of experience and education, while those who work in Virginia pet stores can expect a much smaller, but higher, salary range of approximately $23,000 to $48,000.
Groomer salaries increase with experience, as with all jobs. While entry level salaries are often low, more experienced and Master certified dog groomers can earn $20 per hour or more.
<!- mfunc search_btn -> <!- /mfunc search_btn ->
Training and Internships at Local Veterinary Hospitals
Education cannot (and will not) teach everything a dog groomer needs to know. In fact, many employers will base their hiring decisions on experience as much as education. Practical on-the-job training and internships are a great way for groomers to showcase their skills in handling and transporting animals, providing care, and providing customer service and clerical duties in the facility in which they work.
Most companies prefer that pet groomers have one to three years of experience in grooming. Some employers will offer an apprenticeship program, which helps entry-level groomers get their foot in the door. You will often be able to complete an apprenticeship program that last a year or so and then move on to better paying positions as you gain experience. There are also employers who might have their own job training programs for new groomers that have limited experience or education.
The trick is that you shouldn't wait until you find ads for salons, hospitals, or stores that are hiring groomers. You should simply take your resume (and your passion) into the employers in your area, and inquire as to whether they have positions available, an internship or apprenticeship, or any other way that you can get involved in the business. Typically, they will be happy to help you determine your next steps, even if they don't have anything open at their business.
Education Requirements in Virginia
As mentioned above, there are no formal requirements for education for dog groomers in the state of Virginia. However, there are schools available that provide dog grooming certification courses, including a complete training in the industry. These schools teach about different breeds of dogs and their grooming standards, the history of grooming, technical and practical application, and related topics. Typical programs are about 60-80 hours, but this can vary depending on the school and the level of complexity of the program.
The Humane Society of Fairfax County, as well as other branches throughout the state, will have more information on grooming schools in Virginia, training and apprenticeship programs at local veterinary hospitals and salons, and other resources. There are more than a dozen options for grooming schools and training programs throughout the state of Virginia, as well.
Certification and Licensing Requirements
Virginia, like the other states in the U.S., does not have any licensing or certification requirements for those wishing to become a dog groomer. The National Dog Grooming Association of America does have certification programs that you can sign up for voluntarily, however. The certification exams cover proficiency in grooming, maintenance and handling, and animal safety, and are available to members as well as non-members of the NDGAA. First, you will participate in a training workshop, attend a practical application demonstration (where you provide your own dog and grooming supplies), and pass an exam. There is also a secondary exam that can be taken for those who want a slightly higher career and salary as a Master Dog Groomer.
Some Helpful Resources
National Dog Groomers Association of America
Healthcare-Salaries.com: Dog Groomer Salary Information
Professional Resources and Continuing Education
Once you become a pet groomer, your career is not done. Check out these resources for continuing education and professional associations that will help you make the most of your career.
NDGAA: Here you will find continuing education programs, training workshops, and other resources to keep your training and education current. You can also become a member of the Association to enjoy other professional benefits.
International Association of Professional Groomers: Another resource for education, certification, and industry training and resources for pet groomers around the world.
The Humane Society of the U.S./Virginia: The local chapter of the Humane Society has a lot of tools and resources to help visitors and professionals, including resources for groomers and those who wish to become one.