By following these five steps, you can become a veterinary assistant in Tennessee.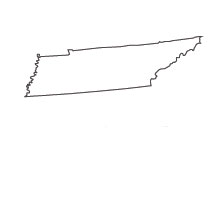 Sponsored Listings
SPONSORED LISTINGS
Featured Program:

If you love working with animals, take the first step toward a new career as Veterinary Assistant with the NAVTA-approved Veterinary Assistant program at Penn Foster. Take affordable classes online - at your own pace - and apply what you've learned through a hands-on externship training at a veterinary practice of your choosing.
Selected Campus Locations:
Veterinary Assistant Careers in Tennessee
The Bureau of Labor Statistics has determined that the average salary of a veterinary assistant in Tennessee is $23,950 annually. That is not the topping-off point for vet assistants in Tennessee as there are many who earn more than that average. A number of vet assistants in Memphis, Nashville and Germantown report average salaries exceeding $27,000 per year. The demand for vet assistants across the United States keeps expanding and Tennessee is no exception as new vet assistant jobs continually open up throughout the state. There are currently more than 3,000 vet assistants working in Tennessee, which ranks sixth among all states. It is a competitive industry, although there is so much expansion that vet assistants are expected to have job stability for years to come in the state of Tennessee.
What job duties the position of a veterinary assistant may include:
Veterinary assistants find work in vet practices, pet hospitals, and clinics. They also play a critical role in all of those facilities. The job of a vet assistant is multi-dimensional and that makes for a fast-paced, high-energy career. As a result, vet assistants are valuable members of animal healthcare teams.
A brief look into the different responsibilities of a veterinary assistant:
Interacting with customers and answering client questions
Making follow-up calls and scheduling appointments
Assisting vets with filling prescriptions
Post-operative animal care
Requesting pet records from other facilities
Cleaning equipment and cages
Equipment cleaning
Preparing surgery and exam rooms
Animal feeding and pet restraint
Animal exercising duties
Updating pet records
Animal feeding and dietary monitoring
Clerical and administrative tasks
Inventory control
These tasks are performed on a regular basis by Tennessee veterinary assistants and are just some of the examples that prove why they are so valuable to animal healthcare teams.

1.Tennessee Education Requirements
Tennessee has not set forth any educational requirements for those looking to begin a career as a veterinary assistant. However, most people who pursue this avenue have earned at least a high school diploma or GED equivalency. In Tennessee, there are high schools, technical centers and post-secondary institutions that offer veterinary assistant training programs. Employers are permitted to create their own hiring criteria and generally look for vet assistants with some type of education. Yet, there is no educational quota for working vet assistants in Tennessee, nor is it mandatory to hold an AVA (Approved Veterinary Assistant). Nevertheless, an AVA has the potential to create an abundance of opportunities for veterinary assistants in Tennessee.

2. Find a Veterinary Assistant Training Program
Enrollment in a veterinary assistant training program means that an individual has taken the initiative to further his/her career in this field. Training programs offer detailed instruction on everything a vet assistant needs to know when working in a vet practice or pet hospital. Experienced instructors relay the finer points of being a vet assistant so that students are equipped with the necessary skills when entering the job field. This instruction will cover medical terminology, identification of breeds, how to administer medications, how to handle chemicals and much more.
A few veterinary assistant campus and online programs in Tennessee:
Volunteer State Community College
1480 Nashville Pike
Gallatin, TN 37066-3188
(615) 452-8600 (Gallatin)
Lincoln Memorial University
6965 Cumberland Gap Parkway
Harrogate, TN 37752
800-325-0900 
Southwest Tennessee Community College
5983 Macon Cove
Memphis, TN 38134
901-333-5000  
Finding a NAVTA approved program:
The NAVTA (National Association of Veterinary Technicians of America) saw the need to create a veterinary assistant approval program in 2010. Before then, no such program existed. NAVTA used its expertise and prominence to put together guidelines for what is expected of a veterinary assistant training program. Those interested in finding out more information on a NAVTA Approved Veterinary Assistant Program can find a list here. There are now 35 approved programs within the U.S. and Canada, as well as 3 approved online programs. Tennessee does not have a NAVTA accredited campus program at this time. More information on the online accredited programs can be found here.

3. How to Become an Approved Veterinary Assistant in Tennessee
The state of Tennessee has no committee or board that issues a specific type of credentialing or licensing for veterinary assistants. Throughout the state, veterinary facilities are entrusted with setting their own guidelines for the hiring process. Most facilities look for vet assistants with some form of credentialing.
The VetMed Team has established a trio of options for veterinary assistants who are looking to become an AVA. Options exist for vet assistants with of all experience levels. Below is a look at the ways to become an approved veterinary assistant in Tennessee.
What is a Tennessee approved veterinary assistant (AVA)?
The Approved Veterinary Assistant (AVA) distinction is a national certificate awarded to veterinary assistants.
What are the approved available options by the NAVTA in Tennessee?
Externship Option: This is for those who are not currently employed in a veterinary practice, but are trying to find work as a vet assistant. This is a very beneficial experience as this type of hands-on learning is highly valued and even required by most practices.
Experiential Learner: This is for employed veterinary assistants in Tennessee. There must also be a 20-hour weekly minimum working in a full-service veterinary practice.
Veterinary Assistant Program: This is for Tennessee veterinary assistants who are already employed. Logging 20 hours per week in a full-service veterinary practice qualifies individuals for this option.
Once you complete an approved option.
When the requirements of an approved option are completed, then it's on to taking the AVA exam for your designated program. A code is issued and terms can then be set for an exam date.
After passing the approved veterinary assistant examination in Tennessee.
A passing score will lead to your processing and issuance of a certificate. Congratulations! You are now an approved Tennessee veterinary assistant.
Staying current as a Tennessee AVA.
Your Tennessee AVA must be renewed every 2 years. You must undergo 10 continuing education credits within the next 2 years and also pay a renewal fee.
4. What's After Schooling or Becoming an AVA?
The chance for a better future awaits approved veterinary assistants in Tennessee. Earning a credential of this kind enables vet assistants to separate themselves from other members of the profession. It could also lead to higher pay and better job prospects. Veterinary assistants with an AVA immediately become more appealing in the job market. Any animal healthcare team that features an approved veterinary assistant also has a heightened status. Here is a glimpse at some of the potential employers in the state of Tennessee. 
Potential Veterinary Assistant Employers in Tennessee:
 VCA (Veterinary Centers of America)
VCA needs no introduction as it has become an organization that is synonymous with providing a high standard of care. High quality is evident in the 750-plus VCA locations across the nation. Here are the Tennessee VCA locations.
3210 Cypress Ridge Drive
Eads, TN, 38028
901-867-7387
4408 Murphy Road
Nashville, TN, 37209
615-383-4241
2701 N. Mt. Juliet Road
Mt. Juliet, TN, 37122
615-754-7387
3207 Cookeville Hwy
Livingston, TN, 38570
931-498-3153 
Banfield Pet Hospital
Veterinarian Warren J. Wegert introduced his vision for veterinary medicine and that led to the creation of the Banfield Pet Hospital in 1955. Banfield Pet Hospital now features more than 900 locations in the United States and also has a presence in Puerto Rico. The hospital was built on the idea that the best relationships are formed when people work together.
Below are the Banfield Pet Hospitals located in Tennessee.
Murfreesboro
1734 Old Fort Parkway
Murfreesboro, TN, 37129
(615) 890-5490
Smyrna
807 Industrial Blvd
Smyrna, TN, 37167
(615) 220-3600
Hermitage
4642 Lebanon Pike
Hermitage, TN, 37076
(615) 872-5282
Chattanooga N
5579 Highway 153
Hixson, TN, 37343
(423) 874-0138
Clarksville
2784 Wilma Rudolph Blvd
Clarksville, TN, 37040
(931) 906-8664
If you are lacking experience working with animals, then you can volunteer or become an intern while you continue your search for work.

5. Advancement Opportunities and Continuing Education for Tennessee Veterinary Assistants
Those who are working as a veterinary assistant, but are not an approved veterinary assistant (AVA), can change their professional career for the better. Earning the title of approved veterinary assistant will enhance your job prospects and help you to start climbing through the ranks of the veterinary field. Next up could be the transition to a veterinary technician and it may also provide the motivation and inspiration to pursue a career as a veterinarian.
Resources in Tennessee
Tennessee Veterinary Medical Association
American Veterinary Medical Association (AVMA)
Tennessee Valley Humane Society
Veterinary Assistant Jobs in Tennessee
SPONSORED LISTINGS
Featured Programs:

With Penn Foster's Veterinary Technician Program, you'll learn the skills that will help you take the first step towards a career as a Veterinary Technician. (NAVTA) Approval
Selected Campus Locations: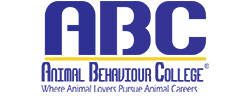 Earn your Online Bachelor of Science in Applied Biological Sciences – Preveterinary Medicine.
Selected Campus Locations: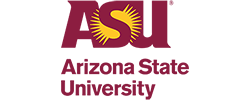 Earn your Online Bachelor of Science in Applied Biological Sciences – Preveterinary Medicine.
Selected Campus Locations:
Selected Programs: