The goal of becoming a veterinary assistant in South Carolina can be achieved by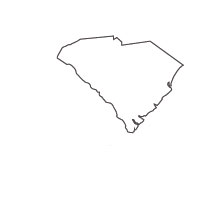 completing the following steps.
Sponsored Listings
SPONSORED LISTINGS
Featured Program:

If you love working with animals, take the first step toward a new career as Veterinary Assistant with the NAVTA-approved Veterinary Assistant program at Penn Foster. Take affordable classes online - at your own pace - and apply what you've learned through a hands-on externship training at a veterinary practice of your choosing.
Selected Campus Locations:
Veterinary Assistant Careers in South Carolina
The Bureau of Labor Statistics reported the average salary of a South Carolina veterinary assistant stands at $24,180. While that may be a bit lower than the national average, the cost of living ranks lower in South Carolina than it does in some of the states that feature higher annual salaries. There is also the opportunity to earn an annual salary above that statewide average. Various cities in South Carolina are home to higher-paying veterinary assistant positions.
Greeneville has the highest annual salary as vet assistants have reported earning over $28,000 per year within that city's limits. Meanwhile, Goose Creek and Charleston have veterinary assistants whose annual salaries exceed $27,000. There is also opportunity within this profession as projections show almost a 2% job growth in South Carolina every year over the next decade. South Carolina currently has one of the smallest populations of veterinary assistants in the southeastern part of the United States. However, new opportunities are presenting themselves as this is a profession that could be very promising for those just starting out in the South Carolina.
What job duties the position as a veterinary assistant may include:
Veterinary practices and pet hospitals have teams of individuals contributing to the overall day-to-day operations. Veterinary assistants are an important part of that team, primarily because they perform a plethora of duties. That has made for an exciting line of work in which the demand is always high. Different situations require vet assistants to perform specific tasks and that also requires them to carry out each one with precision.
A quick list of veterinary assistant duties includes all of the following:
Client interaction upon arrival and departure
Coordination of appointments and
Making records requests from other providers
Overseeing control of inventory
Equipment sanitizing
Cage cleaning
Prepping operating room
Helping vets with filling prescriptions
Post-operative care
Updating and double-checking medical records
Having a working knowledge of pet dietary needs
Animal restraining
South Carolina veterinary assistants perform additional tasks which continually show them to be valuable contributors to an animal healthcare team.

1. South Carolina Education Requirements
There is no educational minimum needed to start out a career as a South Carolina veterinary assistant. A high school diploma or GED equivalency is recommended, although each training program sets its own admission guidelines. Veterinary assistants can begin a training program by simply applying and meeting the criteria of the specific institution. Typically, requirements are not very extensive and the admissions process can be done relatively quickly. A veterinary assistant education is offered at campus locations and via distance learning in South Carolina. There is also no requirement which states that a veterinary assistant in South Carolina must hold an AVA (Approved Veterinary Assistant). However, those who do go on to earn an AVA usually have an advantage when it comes to job competition.

2. Veterinary Assistant Training Programs
A veterinary assistant training program will equip students with all the job-specific knowledge and skills needed to work in this capacity. Weekly assignments are part of a larger curriculum taught by experienced veterinary assistants. The job of a veterinary assistant covers multiple areas and the same goes for the preliminary training. Students in these programs can expect to learn about medical terminology, identification of breeds, proper lifting and restraining techniques, how to administer medications, proper handling of chemicals and much more. 
A few veterinary assistant campus and online programs in South Carolina:
Midlands Technical College
16 S Beltline Blvd
Columbia, SC 29205
Phone: (803) 738-83243
Greenville Technical College
506 S Pleasantburg Dr
Greenville, SC 29607
Phone: (864) 250-8000
Piedmont Technical College
620 Emerald Rd N
Greenwood, SC 29646
Phone: (800) 868-5528
Finding a NAVTA approved program:
When training to become a credentialed veterinary assistant, there is a need to authenticate the quality of the training program. The NAVTA (National Association of Veterinary Technicians in America) began doing that in 2010 when it introduced its veterinary assistant approval program. This is a way of holding training programs to a higher standard. Individuals who are looking to attend an NAVTA Approved Veterinary Assistant Program can find a list here. Currently, the NAVTA has approved 36 programs in the U.S. and Canada, and an additional 4 approved online programs.

3. How to Become an Approved Veterinary Assistant in South Carolina
Even if you reside in a state that is without an approved veterinary assistant program, there are still ways to earn an AVA. There are options that have been introduced by the VetMed Team, which apply to novice and more experienced veterinary assistants. That means that becoming an AVA can be done without having to attend a post-secondary institution. The following section describes the specific ways you can become an approved South Carolina veterinary assistant.
What is a South Carolina approved veterinary assistant (AVA)?
The title of Approved Veterinary Assistant (AVA) is a national certification for veterinary assistants.
What are the approved available options by the NAVTA in South Carolina?
Externship Option: This is for the individual who is not presently employed in a veterinary practice, but is looking for employment as a vet assistant. This option was designed to provide pre-employment training, which is now required by the majority of pet hospitals and veterinary practices.
Experiential Learner: This is for the employed veterinary assistant in South Carolina. Candidates that log a minimum of 20 hours a week performing veterinary assistant duties qualify for this option.
Veterinary Assistant Program: This is for South Carolina veterinary assistants who are already working in a full-service veterinary practice. A weekly quota of 20 work hours performing veterinary assistant duties is required.
Once you complete an approved option.
The completion of any one approved option gives you the opportunity to take the AVA exam offered through your designated program. This means you will be able to set the appropriate exam terms and conditions in South Carolina.
After passing the approved veterinary assistant examination in South Carolina.
Once the examination is finished and a passing score is issued, you will be processed and presented with a certification. Congratulations are in order, as you have become an approved South Carolina veterinary assistant.
Staying current as a South Carolina AVA.
Your South Carolina AVA will be up for renewal every 2 years. You must also earn continuing education credits over a 2-year span, and pay a renewal fee. 
4. What's After Schooling or Becoming an AVA?
When your checklist of requirements to become a South Carolina approved veterinary assistant have all been marked, you will begin to notice a difference. Animal healthcare teams are looking to add veterinary assistants that are capable and ready to jump right into the action. Providing a veterinary practice with AVA credentials is proof that you are ready to start flourishing as a veterinary assistant. Veterinary teams depend on veterinary assistants and that is because they carry a skillset that enables them to perform an array of duties. Here is a look at a sampling of the possible employers located throughout the state of South Carolina.
Potential Veterinary Assistant Employers in South Carolina: 
SCVMA (South Carolina Veterinary Medical Association)
This website is an excellent resource for new job postings in the state of South Carolina. This is also a great resource for South Carolina veterinary assistants seeking out new information in the veterinary field.
1215 Anthony Ave
Columbia, SC 29201
Mailing Address:
PO Box 11766
Columbia, SC, 29211
Phone: 803-254-1027
Fax: 803-254-3773
VCA (Veterinary Centers of America)
The VCA is a well-known animal hospital that specializes in providing top quality animal care. The VCA now has over 750 hospitals located in the United States. Here are the VCA locations in South Carolina.
3912 Fernandina Road
Columbia, SC, 29210
803-798-0803
4808 HWY 501
Myrtle Beach, SC, 29579
843-903-1900
850 Savannah Highway
Charleston, SC, 29407
843-571-4291
Banfield Pet Hospital
Famed veterinarian Warren J. Wegert saw his vision of veterinary medicine brought to life in 1955 with the first Banfield Pet Hospital. Since then, Banfield Pet Hospital has grown to include more than 900 locations in the United States and Puerto Rico: The hospital was built on the ideal that the best relationships are formed when people work together.
Below are a couple of the Banfield Pet Hospitals located in South Carolina.
Lexington
11400 Financial Center Pkwy
Little Rock, AR, 72211
(501) 223-8447 
Columbia Garners Ferry
4400 Fort Jackson Blvd
Columbia, SC, 29209
(803) 738-3763
If you are limited when it comes to working around animals, then you could spend some time volunteering or obtaining an internship.

5. South Carolina Veterinary Assistant Advancement Opportunities and Continuing Education
There are plenty of veterinary assistants, who have not elevated their status to that of an approved veterinary assistant (AVA). There is no reason to worry as your chance to start progressing in your professional career can start now. Earning the distinction of approved veterinary assistant could lead to an opportunistic future that is complete with an upgrade in pay and job stability for years to come. That could even develop into a future as a veterinary technician or technologist as continuing education is something that does not have to end in the veterinary profession.
Resources in South Carolina
South Carolina Veterinary Medical Association
Humane Society of South Carolina
American Veterinary Medical Association (AVMA)
South Carolina Association of Veterinary Technicians
SPONSORED LISTINGS
Featured Programs:

With Penn Foster's Veterinary Technician Program, you'll learn the skills that will help you take the first step towards a career as a Veterinary Technician. (NAVTA) Approval
Selected Campus Locations: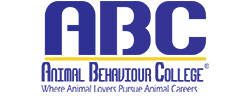 Earn your Online Bachelor of Science in Applied Biological Sciences – Preveterinary Medicine.
Selected Campus Locations: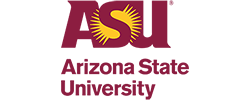 Earn your Online Bachelor of Science in Applied Biological Sciences – Preveterinary Medicine.
Selected Campus Locations:
Selected Programs: