Completing the following five steps will lead to a bright future as a veterinary assistant in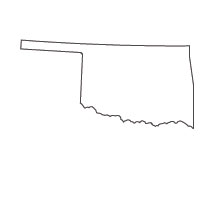 Oklahoma.
Sponsored Listings
SPONSORED LISTINGS
Featured Program:

If you love working with animals, take the first step toward a new career as Veterinary Assistant with the NAVTA-approved Veterinary Assistant program at Penn Foster. Take affordable classes online - at your own pace - and apply what you've learned through a hands-on externship training at a veterinary practice of your choosing.
Selected Campus Locations:
Veterinary Assistant Careers in Oklahoma
Veterinary assistants in Oklahoma earn an average salary of $23,870 per year, according to the U.S. Bureau of Labor Statistics. However, since Oklahoma covers a lot of area, there are differences in salaries, depending upon location. Higher annual salaries have been reported in Oklahoma City, Tulsa and Broken Arrow as vet assistants in those cities claim annual salaries in excess of $28,000. Overall pay rates are affected by the type of veterinary practice, as well as the experience and certification level of a veterinary assistant. The sheer number of vet assistants in Oklahoma is in the upper half of the rankings when compared to the other states. There is also room for new positions as Oklahoma expects to have a continual growth rate of nearly 2% for veterinary assistants over the next seven years. Rapid increases in spending among pet owners have also heightened the demand for more veterinary care facilities, which bodes well for the future of veterinary assistants in Oklahoma.
What your position as a veterinary assistant may include:
A veterinary practice depends on contributions from an entire team to function efficiently. Veterinary assistants have become a vital part of those teams by performing an abundance of job duties. Over the course of a typical workday, vet assistants take on many different roles.
A quick glimpse into some of the job duties of a veterinary assistant:
Scheduling appointments and client interaction
Updating and documenting medical records
Making follow-up calls to clients
Pet records requests other facilities
Maintaining inventory control
Sterilizing surgery rooms
Cage cleaning
Assisting vets with prescription filling
Prepping exam rooms
Post-operative care
Animal restraint
Administrative and clerical duties
Overseeing animal dietary needs
These are just a portion of the job duties entrusted to veterinary assistants, who are responsible for contributing to a highly-efficient animal healthcare facility.

1. Veterinary Assistant Education Requirements in Oklahoma
Oklahoma is without any minimum education requirements for veterinary assistants. Many Oklahoma vet assistants have earned a minimum of a high school diploma or GED equivalency as that helps a good deal when starting out in a training program. One of these programs within the state will instruct students on the essential skills needed to work as a veterinary assistant. They are available through adult learning centers, community colleges and technical institutes. Online options are also available to those who prefer a distance learning experience. Oklahoma has not made it mandatory for vet assistants to earn an AVA (Approved Veterinary Assistant) certification. However, that distinction can prove to be very advantageous when seeking out employment. Oklahoma vet assistants with an AVA also elevate the overall veterinary field as that credential is well known and respected.

2. Finding a Veterinary Assistant Training Program
Once you have made the decision to pursue a future career as a veterinary assistant, the next step is to enroll in a training program. The coursework provided in these programs involves classroom instruction as well as some practical instruction. The overall curriculum prepares vet assistants to start off as valuable members of an animal healthcare team.  The subjects that are taught in vet assistant training programs include but are not limited to breed identification, medical terminology, administering medications, post-operative care, and how to prepare specimens for lab exams. That body of knowledge is used every day by veterinary assistants who are working in the state of Oklahoma.
Here is a look at some veterinary assistant campus and online programs located in Oklahoma:
Community Care College
4242 South Sheridan
Tulsa, OK 74145
Phone: 918-610-0027
Moore Norman Technology Center
4701 12th Avenue NW
Norman, OK 73069
(405)-364-5763 ext. 7260
Murray State College
One Murray Campus
Tishomingo, OK 73460
Phone: 580-387-7000
Finding a NAVTA approved program:
The need for a veterinary assistant approval program was acknowledged and met by the National Association of Veterinary Technicians in America (NAVTA) in 2010. The NAVTA is renowned and respected organization in the veterinary profession. That prompted NAVTA to establish guidelines for what is expected of a veterinary assistant training program.
Those who are interested in learning more information about attending a NAVTA Approved Veterinary Assistant Program, can locate a full list here. There are now 36 NAVTA approved programs with numerous locations throughout the United States and Canada. There are four additional approved online programs as well.

3. Ways to Become an Approved Veterinary Assistant in Oklahoma
There are no mandates by the state of Oklahoma that require vet assistants to complete an NATVA program before starting out in this field. Options are available for Oklahoma residents who are seeking out a career path as an approved veterinary assistant. Earning an AVA can provide a noticeable boost during job searches or when it is time to negotiate pay rates. Animal hospitals and veterinary practices set their own criteria for hiring vet assistants and often favor candidates who hold an AVA. The VetMed Team provides options for employed veterinary assistants and those who are just starting out in this line of work. The next section provides a detailed explanation on how to become an approved veterinary assistant in Oklahoma.
What is an Oklahoma approved veterinary assistant (AVA)?
The Approved Veterinary Assistant (AVA) distinction is a national certificate awarded to veterinary assistants.
What are the approved available options by the NAVTA in Oklahoma?
Externship Option: This option targets those who are not currently employed in a veterinary practice, but are looking for employment as a veterinary assistant. This option also includes the opportunity to get a hands-on learning experience in a veterinary practice, which is now being required by most animal healthcare facilities.
Experiential Learner: This option targets Oklahoma veterinary assistants who are currently employed and for a 20-hour weekly minimum at an Oklahoma animal healthcare facility.
Veterinary Assistant Program: This option targets individuals who are now working as an Oklahoma veterinary assistant for a minimum of 20 hours per week in a full-service animal healthcare practice.
Once you complete an approved option.
When all requirements of an approved option are completed, then you can sit for the AVA examination that goes with your chosen option. When a candidate is ready to test, a code is issued and that will allow terms and conditions to be set.
After passing the approved veterinary assistant examination in Oklahoma.
A passing grade on the examination leads to processing and is followed up by the distribution of a certificate. Congratulations! You have successfully become an approved Oklahoma veterinary assistant.
Staying current as an Oklahoma AVA.
Your Oklahoma AVA is subject to renewal every two years. There are additional continuing education credits that will need to be acquired over the next 2 years.
4. What's After Schooling or Becoming an AVA?
Once you have satisfied all the education requirements, you can start seeking out employment. Oklahoma is home to a wide variety of veterinary practices, which translates into lots of opportunities for new veterinary assistants. Here is a glimpse at some of the Oklahoma animal healthcare practices that could turn out to be your next employer.
Potential Veterinary Assistant Employers in Oklahoma: 
Oklahoma Veterinary Medical Association (MVMA)
This association offers information and links to current job listings for veterinary assistants in Oklahoma.           
P.O. Box 14521
Oklahoma, OK 73113
Phone: (405) 478-1002
Fax: (405) 478-7193
VCA (Veterinary Centers of America)
The VCA is renowned in the veterinary field and has established locations throughout the United States. The VCA continues to uphold its long-standing commitment to top-quality animal healthcare. Here is a look at some of the VCA locations in the state of Oklahoma.
2106 W. Detroit Street
Broken Arrow, OK, 74012
918-258-5579
8811 N. Owasso Expressway
Owasso, OK, 74055
918-272-5986
3129 S. Winston Avenue
Tulsa, OK, 74135
918-743-6644
421 N. Bryant Avenue
Edmond, OK, 73034
405-348-7387
Vetco Wellness Centers and Vaccination Clinics inside PETCO
VETCO is a network of veterinary professionals who provide preventative health care for pets. VETCO has established itself as being affordable while also providing quality health care. The goal of VETCO is to build and develop the careers of veterinary professionals by using its relationships with veterinary practices and teaching institutions.
Located in Oklahoma City Petco
14120 North Pennsylvania Avenue
Oklahoma City, OK 73134
405-302-4874
Located in Norman Petco
1670 24th Avenue NW
Norman, OK 73069
405-579-0487
Located in Edmond Petco
3537 Washtenaw Avenue
Ann Arbor, MI 48104
734-677-6620
Located in Stillwater Petco
2170 North Perkins Road
Stillwater, OK 74075
405-707-0590
There is the alternative option of applying for an internship or volunteer work, which can be very beneficial to those who do not have a lot of experience working with animals.

5. Advancement Opportunities and Continuing Education for Oklahoma Veterinary Assistants
If you are now employed in Oklahoma as a veterinary assistant, but are not an approved vet assistant, then this could be the beginning of your career advancement. Earning the distinction of approved veterinary assistant is a way to improve your overall standing as a veterinary professional. This can also increase job opportunities or earn a higher annual income. Moving your veterinary education forward could also bring you closer towards the goal of becoming a veterinary technician.
Resources in Oklahoma
Oklahoma Veterinary Medical Association
American Veterinary Medical Association (AVMA)
Central Oklahoma Humane Society
SPONSORED LISTINGS
Featured Programs:

With Penn Foster's Veterinary Technician Program, you'll learn the skills that will help you take the first step towards a career as a Veterinary Technician. (NAVTA) Approval
Selected Campus Locations: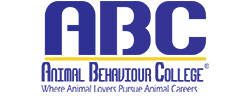 Earn your Online Bachelor of Science in Applied Biological Sciences – Preveterinary Medicine.
Selected Campus Locations: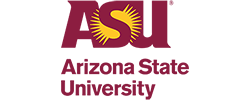 Earn your Online Bachelor of Science in Applied Biological Sciences – Preveterinary Medicine.
Selected Campus Locations:
Selected Programs: