A future as a veterinary assistant in Ohio awaits with the completion of these following five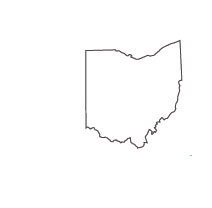 steps.
1. Ohio Education Requirements
2. Find a Veterinary Assistant Training Program
3. How to Become an Approved Veterinary Assistant in Ohio
4. What's After Schooling or Becoming an AVA?
5. Ohio Veterinary Assistant Advancement Opportunities and Continuing Education
Sponsored Listings
SPONSORED LISTINGS
Featured Programs: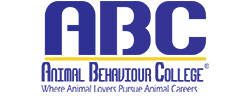 Earn your Online Bachelor of Science in Applied Biological Sciences – Preveterinary Medicine.
Selected Campus Locations:

With Penn Foster's Veterinary Technician Program, you'll learn the skills that will help you take the first step towards a career as a Veterinary Technician. (NAVTA) Approval
Selected Campus Locations: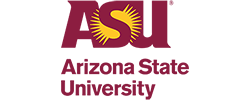 Earn your Online Bachelor of Science in Applied Biological Sciences – Preveterinary Medicine.
Selected Campus Locations:
Selected Programs:

Veterinary Assistant Careers in Ohio
In the state of Ohio, the average salary for a veterinary assistant checks in at $24,570 annually, per the Bureau of Labor Statistics. However, there are many cities in Ohio where the average salary eclipses $28,000 annually. Those cities include Akron, Canton, Toledo, Hamilton and Middletown just to name a few. The cities of Cleveland and Lakewood feature many average salaries that exceed $29,000 per year. Those figures are just averages, meaning that there are a number of vet assistants in Ohio who make more than that amount. The opportunities are also expanding as Ohio is experiencing a high growth rate in veterinary assistant jobs. By the year 2024, the number of vet assistants in Ohio is expected to increase by 11%. There are just shy of 3,000 veterinary assistants currently employed in the state of Ohio. However, as Americans spend more and more money on their pets, the veterinary field keeps on growing. That bodes extremely well for current and future veterinary assistants.
The job duties of a veterinary assistant may include:
Running a veterinary practice is not an individual effort. It is one that requires a team approach. Vet assistants are a vital part of that team, primarily because they assume so many different job responsibilities. Vet assistants are defined by their versatility as veterinarians have come to count on them to perform a vast array of tasks. That also makes for an exciting and ever-changing work environment as vet assistants do not walk into a job where the daily routine is monotonous and dull.
A short list of veterinary assistant responsibilities includes the following:
Client interaction
Appointment scheduling and client contact
Making pet record requests from various vet providers
Inventory control responsibilities
Overseeing the sanitization of exam rooms
Cleaning animal changes
Assisting vets in filling scripts
Prepping operating room
Medical record upkeep
Attending to special dietary needs of pets
Animal walking and exercising
Making follow-up calls to clients
The duties of an Ohio Veterinary assistant extend to other tasks as this job distinction is one that is multi-faceted.

1. Ohio Education Requirements
In order to start on a path to becoming a veterinary assistant in Ohio, there is no minimum when it comes to educational requirements. Training programs set their own criteria for admission, just as vet facilities set their own criteria for the hiring process. That being said, most vet assistants hold at least a high school diploma or GED equivalency. Some high schools in Ohio are home to training programs for those looking to begin a career as a veterinary assistant. There are also online and distance learning programs as well as programs available in Ohio post-secondary schools. While there are a variety of educational options, veterinary assistants in Ohio do not need to be certified as an AVA (Approved Veterinary Assistant). Nonetheless, earning that distinction results in more job opportunities, increased pay and better job stability.
2. Find a Veterinary Assistant Training Program
A veterinary assistant training program is comprehensive in design as it combines classroom instruction with practical training. The curriculums are designed to teach veterinary assistants everything they need to know when entering this profession. The instruction includes an introduction to medical terminology, the finer points of breed identification, restraining techniques, proper ways to lift animals, how to give medications, the ways to handle chemicals and much more.
 A few veterinary assistant campus and online programs in Ohio:
Ross College
5834 Monroe Street
Sylvania, OH 43560
Phone: (419) 882-3203
North Coast Medical Training Academy
1832 State Route 59
Kent, OH 44240
Phone: 330-678-6600
Fax: 330-678-6601
Columbus State Community College
315 Cleveland Avenue
WD-1090
Columbus, OH 43215
Phone: 614-287-5858
Fax: 614-287-5011
Finding a NAVTA approved program:
For a number of years, there was no established veterinary assistant credential throughout the United States. That led the NAVTA (National Association of Veterinary Technicians in America) to pioneer a veterinary assistant approval program, which was first introduced in 2010. Individuals who are interested in learning more about enrolling in a NAVTA Approved Veterinary Assistant Program can find a list of programs here. Currently, the NAVTA has approved 35 programs within the U.S. and Canada. There are also 3 online approved programs. Ohio does not currently have any NAVTA accredited campus programs, although there are 3 online accredited programs that you can learn more about here.

3. How to Become an Approved Veterinary Assistant in Ohio
Just because there are no Ohio veterinary assistant programs approved by the NAVTA, it does not mean residents cannot earn a certification. There are options available online as well as options provided by the VetMed Team. These options apply to working veterinary assistants as they can also take steps towards earning their AVA. The following section details what it takes to become an approved Ohio veterinary assistant.
What is an Ohio approved veterinary assistant (AVA)?
The title of Approved Veterinary Assistant (AVA) is a national certification for veterinary assistants.
What are the approved available options by the NAVTA in Ohio?
Externship Option: This is applicable to any individual not presently working in a veterinary practice, but is actively seeking employment. This option is designed to provide pre-employment training that is required by most vet practices.
Experiential Learner: This is meant for employed veterinary assistants in Ohio. Candidates need to work a minimum of 20 hours per week as a veterinary assistant.
Veterinary Assistant Program: This is for Ohio veterinary assistants employed in a full-service veterinary practice. Those vet assistants need to work at least 20 hours per week as a vet assistant.
Once you complete an approved option.
Completing one of the aforementioned options gives you the right to take the AVA exam offered by your chosen program. Once a program is completed, an exam date can be set in Ohio.
After passing the approved veterinary assistant examination in Ohio.
A passing score means that you will be processed and given documentation certifying your approval. Congratulations are in order as you have successfully become an approved Ohio veterinary assistant.
Staying current as an Ohio AVA.
An Ohio AVA needs to be renewed every 2 years. There are also 10 continuing education credits that need to be earned over a span of 2 years.
4. What's After Schooling or Becoming an AVA?
Meeting all the requirements to become an Ohio approved veterinary assistant is a move that could immediately send your career on an upward trajectory. Showing prospective employers that you are an AVA enhances your standing and value as a veterinary assistant. Veterinarians rely on vet assistants every day and that causes many to be more selective during the hiring process. That means that approved vet assistants have a leg up on the competition. Here is a look at a host of potential employers located in the state of Ohio.
Potential Veterinary Assistant Employers in Ohio:
 OVMA (Ohio Veterinary Medical Association)
The OMVA is an excellent resource to locate job opportunities in Ohio. This is also an excellent resource for Ohio veterinary assistants who are already employed.
1472 Manning Parkway
Powell, Ohio 43065
Phone: 614.436.1300
Fax: 614.436.1301
VCA (Veterinary Centers of America)
The VCA is well known throughout the country as it has committed itself to heightening the standard of care in the veterinary field. The VCA raises the standard of veterinary care with a variety of flagship Advanced Veterinary Care Centers. There are currently more than 750 VCA hospitals in the United States and here are some of the VCA Ohio locations.
6705 W. Bancroft Street
Toledo, OH, 43615
419-841-3323
3660 Ridge Mill Drive
Hilliard, OH, 43026
614-529-2222
957 W. North Bend Road
Cincinnati, OH, 45224
513-681-9223
6868 Caine Road
Columbus, OH, 43235
614-766-2222
Banfield Pet Hospital
Veterinarian Warren J. Wegert brought his vision of top-notch veterinary medicine to life in 1955 with the introduction of the first Banfield Pet Hospital. Since that time, Banfield Pet Hospital has expanded to over 900 locations throughout the United States and Puerto Rico: The hospital was built on the premise that the best relationships are formed when people work together.
Below are some of the Banfield Pet Hospitals located in Ohio.
Reynoldsburg
2389 Taylor Park Dr
Columbus, OH, 43068
(614) 322-9480
Beavercreek
2500 N Fairfield Rd
Beavercreek, OH, 45431
(937) 431-0620
If you have a shortage of experience working with animals, there is the alternative of volunteering or landing an internship at a veterinary facility.

5. Ohio Veterinary Assistant Advancement Opportunities and Continuing Education
Not every Ohio veterinary assistant is an approved veterinary assistant (AVA). That can change as career advancement awaits with an approved veterinary assistant designation. This could create new possibilities in the field in addition to leading the way to becoming a veterinary technician or even a veterinarian. A better future can begin with continuing education that creates a wealth of opportunities.
Resources in Ohio
Ohio Veterinary Medical Association
American Veterinary Medical Association (AVMA)
Cincinnati Veterinary Medical Association