The following five steps can lead right into a promising career as a veterinary assistant in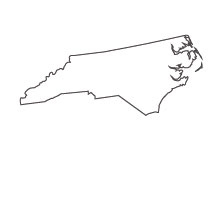 North Carolina.
Sponsored Listings
SPONSORED LISTINGS
Featured Program:

If you love working with animals, take the first step toward a new career as Veterinary Assistant with the NAVTA-approved Veterinary Assistant program at Penn Foster. Take affordable classes online - at your own pace - and apply what you've learned through a hands-on externship training at a veterinary practice of your choosing.
Selected Campus Locations:
Veterinary Assistant Careers in North Carolina
According to the Bureau of Labor Statistics, a North Carolina veterinary assistant earns an average of $26,250 per year. However, different cities within the state have fluctuating pay rates. Some vet assistants in certain cities report average salaries that exceed the statewide average. Vet assistants working in Raleigh, Charlotte, Winston Salem and Durham claim average salaries over $28,000 annually. The difference in pay rate depends a lot on experience and level of certification. The type of animal health care facility also plays an important role as higher-end facilities are typically more generous with their employee salaries. There is also a tremendous amount of opportunities for vet assistants in North Carolina as it is one of the fastest growing states in terms of its vet assistant populations. By the year 2024, there expects to be close to a 20% job growth in veterinary assistants in North Carolina. That marks one of the highest job growth rates for veterinary assistants throughout the country.
What job duties position as a veterinary assistant may include:
Every facility that provides animal healthcare has come to rely on veterinary assistants. That is because veterinary assistants assume a variety of roles and perform a myriad of duties. This has made for an exciting career that is never monotonous or dull.
A brief look into the variety of veterinary assistant responsibilities:
Appointment scheduling
Clerical and office work
Making pert records requests
Keeping inventory control
Equipment sanitizing
Prepping operating room
Animal restraint
Assisting vet in filling scripts
Updating and verifying animal records
Attending to pets' special dietary requirements
Cage cleaning
Post-operative care
Animal exercising
Those are not all of the job assignments of a North Carolina veterinary assistant which evidences why they are so valuable to a veterinary practice.

1. North Carolina Education Requirements
North Carolina has not instituted any set educational requirements for its veterinary assistants. Many veterinary practices and animal healthcare facilities still suggest that vet assistants have at minimum of a high school diploma or GED equivalency. Some high schools actually hold veterinary assistant training courses while others are available at community colleges, adult learning centers and technical institutes. There are even distance learning options and all programs end with the awarding of a certification. North Carolina does not require its veterinary assistants to hold an AVA (Approved Veterinary Assistant). But those who do earn an AVA can often find better job prospects and higher pay rates.

2. Find a Veterinary Assistant Training Program
Enrolling in a veterinary assistant training program is a way of preparing for a future career by learning the details of the job through step-by-step instruction. These training programs are taught by experienced professionals through course-based curriculums. Since the job of a veterinary assistant encompasses a wide range of duties, it is important to learn all of the necessary job skills. Class instruction includes the basics of medical terminology, breed identification, restraining techniques, administering medications, handling chemicals and much more.
A few veterinary assistant campus and online programs in North Carolina:
Middle North Carolina Technical College
80 Cohen Walker Drive
Warner Robins, North Carolina, 31088
(478)-825-9407
Ogeechee Technical College
1 Joe Kennedy Blvd
Statesboro, GA 30458
(912) 681-5500
University of North Carolina
1197 South Lumpkin Street
Athens, GA 30602
(706) 542-3537
Finding a NAVTA approved program:
The NAVTA (National Association of Veterinary Technicians of America) is credited with introducing the first veterinary assistant approval program of its kind in 2010. Prior to that, there was no program established the criteria for a veterinary assistant program. This set forth necessary guidelines in regards to what a vet assistant program should offer. Those interested in learning more about an NAVTA Approved Veterinary Assistant Program can locate a full list here. There are now 36 approved programs in the U.S. and Canada, as well as 4 approved online programs.

3. How to Become an Approved Veterinary Assistant in North Carolina
North Carolina has not made it mandatory for veterinary assistants to become certified through a specific program. However, a veterinary assistant credential carries a lot of credibility in the animal healthcare community. The VetMed Team has provided three different options for veterinary assistants who are looking to become approved. There are options for veterinary assistants with all different levels of experience. The next section examines the different options that can be used to become an approved vet assistant in North Carolina.
What is a North Carolina approved veterinary assistant (AVA)?
The Approved Veterinary Assistant (AVA) distinction is a national certificate awarded to veterinary assistants.
What are the approved available options by the NAVTA in North Carolina?
Externship Option: This option targets individuals not currently employed in a veterinary practice, but are seeking employment as a vet assistant. This option offers real-time instruction in a veterinary practice, which is being required by most practices.
Experiential Learner: This option is reserved for employed veterinary assistants in North Carolina. One requirement is that each vet assistant works at least 20 hours per week in a full-service veterinary practice.
Veterinary Assistant Program: This is an option for North Carolina veterinary assistants who are presently employed. Further qualifications include working in a full-service veterinary practice for at least 20 hours per week.
Once you complete an approved option.
When all of the obligations of one of the approved options are met, then comes the time to take the AVA exam for your specified option. Next, a code is issued and that will permit an exam date to be set.
After passing the approved veterinary assistant examination in North Carolina.
Once you earn a passing score on your exam, you will be processed and soon receive a certificate. Congratulations are in order as you have become an approved North Carolina veterinary assistant.
Staying current as a North Carolina AVA.
Your North Carolina AVA must be renewed every two years. You must also go on to earn 10 continuing education credits over the span of the following 2 years and pay a renewal fee.
4. What's After Schooling or Becoming an AVA?
New opportunities will immediately stand before you once you have become an approved veterinary assistant in North Carolina. Veterinary assistants that have passed through the necessary educational channels will have more credibility when it comes to finding a job or negotiating their pay rate. Veterinary assistants are with credentialing are becoming more and more sought-after in North Carolina. Adding an approved veterinary assistant boosts the team within any North Carolina animal health care facility. Here is a look at some potential employers located in the state of North Carolina.
Potential Veterinary Assistant Employers in North Carolina:
VCA (Veterinary Centers of America)
VCA is known throughout the country for providing a high standard of veterinary care. This kind of quality is evident in all of the 750 plus VCA hospitals located throughout the country. Here is a look at some of the North Carolina VCA locations.
626 W. Mallard Creek Church Rd.
Charlotte, NC, 28262
704-717-0616
7672 NC Highway 22
Carthage, NC, 28327
910-949-2111
1300 Corporation Parkway
Raleigh, NC, 27610
919-231-8030
412 Jonestown Road
Winston-Salem, NC, 27104
336-765-2511 
Banfield Pet Hospital
Renowned veterinarian Warren J. Wegert shared his vision for veterinary medicine and that came to life in the Banfield Pet Hospital, which first opened its doors in 1955. Since then, Banfield Pet Hospital has expanded to over 900 locations in the United States and Puerto Rico. The hospital was built on the concept that the best relationships are formed when people work together.
Below are the Banfield Pet Hospitals located in North Carolina.
Cary
2430 Walnut St
Cary, NC, 27518
(919) 858-8450 
Durham Southpoint
202 W Hwy 54
Durham, NC, 27713
(919) 316-1046
Sanford
868 Spring Lane
Sanford, NC, 27330
(919) 774-6428
Vetco Wellness Centers and Vaccination Clinics inside PETCO
VETCO is comprised of a collection of animal healthcare teams dedicated to providing preventative health care for pets. VETCO has established itself as a prominent part of the animal healthcare community by working to advance the careers of those in the veterinary field through its relationships with teaching institutions and veterinary practices.
Located in Greensboro Petco
4217 West Wendover Avenue
Greensboro, NC 27407
336-294-2681
Located in Durham Petco
4011 Durham Chapel Hill Boulevard
Durham, NC 27707
919-401-2464
Located in Charlotte Petco
1824 East Arbors Drive
Charlotte, NC 28262
704-971-0050
Located in Concord Petco
8070 Concord Mills Road
Concord, NC 28027
704-979-1952
If you are seeking experience in the area of working with animals, then you can choose the option of interning or becoming a volunteer while searching for employment.

5. Advancement Opportunities and Continuing Education for North Carolina Veterinary Assistants
If you are employed as a veterinary assistant, but have yet to become an approved veterinary assistant (AVA), then your time is for advancement can begin right away. Taking the steps to become an approved veterinary assistant will elevate your status and expand your employment options in the North Carolina animal healthcare profession.
This can also be a starting point towards a future as a veterinary technician if you choose to continue your education. That could even lead to more education that could put you on the path to becoming a veterinarian.
Resources in North Carolina
North Carolina Veterinary Medical Association
American Veterinary Medical Association (AVMA)
SPCA of Northeastern North Carolina
North Carolina Vet Assistant Jobs
SPONSORED LISTINGS
Featured Programs:

With Penn Foster's Veterinary Technician Program, you'll learn the skills that will help you take the first step towards a career as a Veterinary Technician. (NAVTA) Approval
Selected Campus Locations: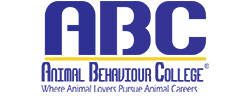 Earn your Online Bachelor of Science in Applied Biological Sciences – Preveterinary Medicine.
Selected Campus Locations: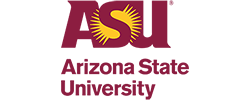 Earn your Online Bachelor of Science in Applied Biological Sciences – Preveterinary Medicine.
Selected Campus Locations:
Selected Programs: