Completing the following five steps will lead to a productive and rewarding career as a
veterinary assistant in the state of Massachusetts.
Sponsored Listings
SPONSORED LISTINGS
Featured Program:

If you love working with animals, take the first step toward a new career as Veterinary Assistant with the NAVTA-approved Veterinary Assistant program at Penn Foster. Take affordable classes online - at your own pace - and apply what you've learned through a hands-on externship training at a veterinary practice of your choosing.
Selected Campus Locations: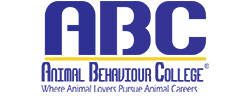 Earn your Online Bachelor of Science in Applied Biological Sciences – Preveterinary Medicine.
Selected Campus Locations:
Veterinary Assistant Careers in Massachusetts
A veterinary assistant in Massachusetts earns an average annual salary of $34,900 per the Bureau of Labor Statistics. That average puts Massachusetts vet assistants in the nation's upper tier in terms of average annual salary. Currently, Massachusetts is the second-highest paying state for veterinary assistants. There are also certain parts of Massachusetts where veterinary assistants can expect to earn even more than that average salary. Most veterinary assistants working in Boston, Springfield, Medford, Newton and Salem have the potential to earn an average salary that surpasses the state average. Pay rate is typically affected by individual experience levels and the specific place of employment. The high pay rates have made being a veterinary assistant a popular job choice in Massachusetts. However, there is still an increase in the number of jobs every year as it is a growing profession. The increase in money spent on pet care throughout the United States has made the veterinary profession one that continues to expand each year. Veterinary facilities and pet hospitals in Massachusetts are constantly upgrading their number of overall employees and that includes vet assistants.
What job duties the position of a veterinary assistant may include:
All veterinary practices depend on the services of veterinary assistants. That is because they perform a vast array of duties that are essential in animal healthcare. This can lead to a career that is rife with longevity and can also be very fulfilling.
A quick glimpse into a host of veterinary assistant responsibilities:
Appointment scheduling and client interaction
Making follow-up calls
Putting in records requests to other facilities
Inventory control
Veterinary equipment sanitation
Animal exercising and grooming
Administrative work
Cage cleaning
Maintaining equipment
Assisting in filling prescriptions
Medical record updating
Clerical duties and customer service
These are only a few of the job responsibilities performed by Massachusetts veterinary assistants, who are an integral part of an animal healthcare team.

1. Massachusetts Education Requirements
Those who are aspiring to become veterinary assistants in Massachusetts are not required to meet a certain set of educational requirements. However, most vet assistants in Massachusetts have at least a high school diploma or GED equivalency. There are also training programs beyond that level as Massachusetts features programs in high schools, community colleges and post-secondary schools throughout the state. Distance learning is also an option as there are a variety of online programs that offer vet assistant training and education. Currently, there is no requirement for Massachusetts veterinary assistants to have an AVA (Approved Veterinary Assistant) certificate. However, earning that distinction elevates the status of a veterinary assistant in Massachusetts.

2. Find a Veterinary Assistant Training Program
The specifics of a veterinary assistant training program prepare students for all of the duties that come with this position. Animal healthcare teams are often defined by the performance of their veterinary assistants. Training programs equip veterinary assistants with the skills needed to become reliable members of those teams. The instruction received in a training program familiarizes students with medical terminology, breed identification, restraining techniques, the proper way to administer medications, and the safe handling of chemicals.
A few veterinary assistant campus and online programs in Massachusetts:
Ethos Health Veterinary Assistant Program
20 Cabot Road
Woburn, MA 01801
781.932.5802
Worcester Technical High School
1 Skyline Drive
Worcester, MA 01605
Phone: (508) 799-1940
Massasoit Community College
1 Massasoit Blvd.
Brockton, MA 02303
Phone: 508-588-9100 x1509
Finding a NAVTA approved program:
The veterinary assistant profession continued to gain more prominence through the 21st century, which led the NAVTA to establish a veterinary assistant approval program in 2010. This was done to set a universal standard for what a credentialed veterinary assistant program should be. Those who have an interest in gaining more insight into an NAVTA Approved Veterinary Assistant Program can find a list here. Presently, there are 35 approved programs throughout the U.S. and Canada, and 3 online programs. Massachusetts features 2 NAVTA accredited campus programs. The 3 online accredited programs in the U.S. can be found here.

3. How to Become an Approved Veterinary Assistant in Massachusetts
Massachusetts does not require its vet assistants to be certified and there is no licensing process for those in this line of work. However, employers generally hire vet assistants who can show some kind of credentialing. The VetMed Team addresses this area by offering several credentialing options for veterinary assistants. This applies to both experienced vet assistants and those who are new to the profession. The section below highlights the different options that result in becoming an approved Massachusetts veterinary assistant.
What is a Massachusetts approved veterinary assistant (AVA)?
The Approved Veterinary Assistant (AVA) distinction is a national certificate awarded to veterinary assistants.
What are the approved available options by the NAVTA in Massachusetts?
Externship Option: This is an option that targets individuals who are not employed in a veterinary practice, but interested in working as a vet assistant. This option provides on-site instruction amidst real-time situations, which is highly revered by mostly all animal healthcare practices.
Experiential Learner: This is an option catering to Massachusetts veterinary assistants who are already employed. The one requirement is 20-hour weekly minimum in a full-service veterinary practice.
Veterinary Assistant Program: This is an option for Massachusetts veterinary assistants who are employed in a full-service veterinary practice for at least 20 per week.
Once you complete an approved option.
Meeting all requirements of one of these approved options qualifies you to take the AVA examination that goes along with the option you have completed. A code is issued and then terms can be set to take your exam.
After passing the approved veterinary assistant examination in Massachusetts.
After earning a passing score on the exam, processing will begin and a certificate will be issued. Congratulations! You have become an approved Massachusetts veterinary assistant.
Staying current as a Massachusetts AVA.
The renewal process for your Massachusetts AVA occurs every 2 years. You must also engage in some form of ongoing education over the next 2 years.
 4. What's After Schooling or Becoming an AVA?
Once you have gone through each step required to become an approved veterinary assistant in Massachusetts, you will start to see new opportunities in your professional career. Veterinary assistants with an AVA typically jump to the front of the line in the hiring process. This is because veterinary facilities rely so heavily on the quality of work provided by its vet assistants. Approval status means that a vet assistant has put in the time and effort to become one of the top members of this profession. Here's a brief look at just a portion of the prospective employers in the state of Massachusetts. 
Potential Veterinary Assistant Employers in Massachusetts:
VCA (Veterinary Centers of America)
The VCA is a name that needs little introduction in the veterinary field as it continues to improve the standard of care throughout all of its 750-plus facilities in the United States. The VCA has a host of flagship Advanced Veterinary Care Center and here is a list of some of the Massachusetts VCA locations.
251 Chelsea Street
Everett, MA, 02149
617-394-0471
579 Adams Street
Quincy, MA, 02169
617-773-8247
1116 N. Main Street
Brockton, MA, 02301
508-584-1476
705 Main Street
Hanson, MA, 02341
781-293-2511
Banfield Pet Hospital
Veterinarian Warren J. Wegert came up with a revolutionary vision for veterinary medicine and that led to the development of Banfield Pet Hospital which first opened in 1955. The progress continued as Banfield Pet Hospital currently features over 900 locations in the United States and Puerto Rico. The hospital was built on the foundation that the best relationships are formed when people work together.
Below are the Banfield Pet Hospitals located in Massachusetts.
Cambridge
160 Alewife Brook Pkwy
Cambridge, MA, 02138
(617) 354-1333
Everett
5 Mystic View Rd
Everett, MA, 02149
(617) 387-1143
Salem
10 Traders Way
Salem, MA, 01970
(978) 745-2237
Vetco Wellness Centers and Vaccination Clinics inside PETCO
VETCO is becoming a more popular animal healthcare stop for pet owners as it provides preventative health care to pets. VETCO thrives on being affordable while also providing quality health care. VETCO even advances the careers of veterinary professionals through its developed relationships with teaching institutions and veterinary practices.
Located in Charleston Petco
119 First Street
Cambridge, MA 02141
617-868-3474
Located in Waltham Petco
72 Linden Street
Waltham, MA 02454
781-736-0200
Located in Falmouth Petco
35 Davis Straits
Falmouth, MA 02540
508-540-2842
Located in Mansfield Petco
280 School Street
Mansfield, MA 02048
508-261-2323
If you find yourself without any experience when it comes to working with animals, then you may want to obtain an internship or do some volunteering while searching for employment.

5. Advancement Opportunities and Continuing Education for Massachusetts Veterinary Assistants
If you are working as a veterinary assistant, but have not earned the distinction of being approved veterinary assistant (AVA), now can be the time to start improving your professional status and enhancing your career opportunities.
Being able to make the claim that you are an approved veterinary assistant will also look very good to prospective employers. An AVA could also propel you on a path to becoming a veterinary technician while the next step could even be pursuing a career as a veterinarian.
Resources in Massachusetts
Massachusetts Veterinary Medical Association
American Veterinary Medical Association (AVMA)
Massachusetts Animal Shelters and Human Societies