South Dakota has a vibrant and growing animal population. From small pet animal clinics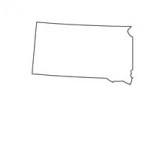 for cats, dogs, ferrets to farm animals such as cows, pigs, sheep, llamas to ranch animals including horses and cattle to wildlife sanctuaries, and everything in between, South Dakota takes great strides to ensure Veterinary Technicians are trained and tested according to the highest national standards.
SPONSORED LISTINGS
Featured Programs: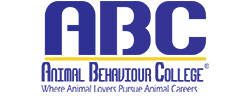 Earn your Online Bachelor of Science in Applied Biological Sciences – Preveterinary Medicine.
Selected Campus Locations:

With Penn Foster's Veterinary Technician Program, you'll learn the skills that will help you take the first step towards a career as a Veterinary Technician. (NAVTA) Approval
Selected Campus Locations: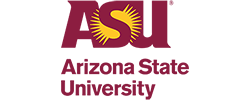 Earn your Online Bachelor of Science in Applied Biological Sciences – Preveterinary Medicine.
Selected Campus Locations:
Selected Programs:

Employment Prospects for a Veterinary Technician in South Dakota
The U.S. Bureau of Labor Statistics, 2013 states that the job growth for Veterinary Technicians will grow 52% by the year 2020 meaning thousands of new jobs for trained Veterinary Technicians in South Dakota.
Employment opportunities will also increase as more veterinarians hire trained Veterinary Technicians as they replace lower skilled veterinary assistants.
Registered Veterinary Technicians can find employment in a variety of capacities such as medical specialty clinics, rescue shelters, exotic animal rescue and rehabilitation facilities, teaching colleges, research laboratories, non-profit organizations, and in the military and government.
<!- mfunc search_btn -> <!- /mfunc search_btn ->
Vet-Tech Salaries in South Dakota
The average salary for a new Veterinary Technician graduate in South Dakota is $22,000 per year, according to Indeed.com. Salaries for Veterinary Technicians in South Dakota range from $22,000 to $39,000 per year depending on the practice and specialty medicine.
What Will You Do as a Veterinary Technician?
Unlike Veterinary Assistants, veterinary technicians are specifically trained to perform medical tasks with animals. Veterinary Technicians are responsible for diagnostic imaging through x-rays and ultrasounds. The Veterinary Technician is also able to remove foreign objects, such as glass or metal and they often administer medications orally, internally and topically.
 As a Licensed Veterinary Technician your tasks may also include:
recording a canine's, or another animal patient's, medical history;

assisting with surgeries and other medical procedures;

collecting blood, urine or stool samples;

developing radiographs;

preparing animals and equipment for surgery;

Processing laboratory tests.

Some veterinary technicians also serve as office managers for animal hospitals.
providing treatment for routine problems

assisting the veterinarian with physical exams

developing x-rays and radiographs

performing anesthesia

administration of medications

recording temperature, pulse and respiration

dressing wounds

operating electrocardiographic equipment

sterilizing laboratory and surgical equipment

vaccinating animals

euthanizations when necessary

providing routine postoperative care

recording case histories

caring for companion animals

preparing samples for laboratory examinations

applying splints and other protective devices

performing urinalysis and blood tests

conducting research

weighing animals

performing intravenous feedings

assisting veterinarians in surgery

maintaining treatment records

maintaining inventory of pharmaceuticals, equipment and supplies
(Source: City Town Info)
Qualifications Required for Registration of Vet-Techs in South Dakota
According to the South Dakota Veterinary Medicine Association the candidate must:
Have successfully completed an approved high school course of study or its equivalency.

Have submitted proof of good moral character by affidavits of at least two reputable persons (other than immediate family) attesting thereto.

Have successfully completed a Veterinary Technician course of study in an accredited school approved by the Board.

Application for registration on a form furnished by the Board; certificate signed by the director of the Veterinary Technician program in the accredited school verifying graduation; and a recent photo.  The fee is $20.00 to be included with the completed application.

Have taken the Veterinary Technician National Exam (VTNE) with a minimum score of 425 using the Criterion Based Scoring System.  The VTNE score must be transferred to the South Dakota Veterinary Medical Examining Board from the AAVSB Veterinary Technician Information Verifying Agency, 380 W. 22nd St. Ste. 101, Kansas City, MO 64108; 1-877-698-8482;

[email protected]

; www.aavsb.org.
All scheduling and fees for the VTNE must be arranged through the AAVSB by telephone: 1-877-698-8482; by email:

[email protected]

; or by website: www.aavsb.org.

Have appeared before the Board for an oral interview (after completion of the VTNE).

Request for registering a Veterinary Technician must be by a South Dakota Licensed Veterinarian.  A registration application form is on the South Dakota Veterinary Medical Examining Board website: http://sdda.sd.gov/veterinary, or may be obtained from the South Dakota Veterinary Medical Examining Board by calling 1-605-773-3321.  Send completed, signed and dated form with $20.00 registration fee to the South Dakota Veterinary Medical Examining Board at 411 S. Fort St., Pierre, SD 57501.

When the VTNE has been successfully completed, scores transferred and application for registration has been received, contact the South Dakota Veterinary Medical Examining Board for an interview; 1-605-773-3321 or email:

[email protected]

.
(The VTNE exam is given three times a year with a $300 exam fee. It is three hours long and has 150 questions.) 
Continuing Education and Staying Current
A Veterinary Technician renewal application must be on a form provided by the South Dakota Veterinary Medical Examining Board. Continuing education must consist of a minimum of 12 credit hours in the 24 months before the submission on the renewal application.  This education may include South Dakota Veterinary Medical Association sponsored courses and other courses related to Veterinary Science and Technology, including clinical techniques, diagnostics, therapeutics, animal care and record keeping as approved by the Board.
Accredited South Dakota Vet-Tech Programs
There are two Veterinary Technician Schools in South Dakota accredited by the American Veterinary Medical Association.
Coursework at Veterinary Technician schools in South Dakota include hands-on experience with all sorts of animals including small pets like cats, dogs, ferrets, rabbits, hamsters. You will also gain experience with dairy cattle, horses, chickens, sheep, goats, pigs, llamas, turkeys, rodents, reptiles, birds and zoo or exhibition animals. With your education and licensing you will also have an opportunity to work with lab animals including mice, rats and guinea pigs, zoo animals and exotic animals such as eagles, lizards, snakes, owls, vultures, eagles, and hawks.
Students will have the opportunity to take the following classes:
Anatomy and physiology

Pharmacology

Small animal nursing

Large animal and equine nursing

Operating room procedures including preparing the patient for surgery

Surgical assisting

Anesthesia
Students will gain practical skills in veterinary technology classes, radiology and surgery, as well as areas such as patient reception and client education. Students can apply this knowledge and get jobs at places like; zoos, universities, nonprofit and government agencies, large and small animal hospitals, specialized veterinary practices, pharmaceutical and biological research laboratories, feed companies and animal shelters.
The Vet Tech can also specialize in:
Animal Nutrition

Clinical Practice

Clinical Pathology

Equine Medicine

Dental Technician

Emergency and Critical Care nursing

Anesthetist

Internal Medicine

Behavior Modification

Zoological and Exotic Animal Medicine
Some graduates pursue additional education, whether a four-year veterinary technology degree, or a degree in a related area such as animal science.
(For List of Accredited South Dakota's Veterinary Technology Programs click here.)
Career Opportunities
Your school will have assistance available to you while looking for a job. The Committee on Veterinary Technician Education and Activities (CACVT) has an active job posting page separated into geographic regions as does the South Dakota Veterinary Technician Association
The National Association of Veterinary Technicians in America (NAVTA), an organization that represents and promotes the profession of veterinary technician, also have career and job resources on their website's Career Center page.
Potential Employers in South Dakota for Registered Veterinary Technicians
Helpful Resources