There are several reasons why becoming a dog groomer in Arizona can be an excellent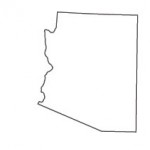 path to follow. The first reason is dog grooming is a field that's expected to grow faster than average over the next eight years. The second reason is dog grooming provides an appealing career option instead of just a job. Third, grooming offers a way for people who care about dogs to help these animals on a daily basis. Finally, dog grooming offers a lot of flexibility. Not only is it possible to work in a variety of environments, but becoming a groomer also provides the opportunity for an individual to start their own business.
SPONSORED LISTINGS
Featured Programs: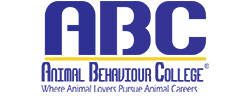 Earn your Online Bachelor of Science in Applied Biological Sciences – Preveterinary Medicine.
Selected Campus Locations:

With Penn Foster's Veterinary Technician Program, you'll learn the skills that will help you take the first step towards a career as a Veterinary Technician. (NAVTA) Approval
Selected Campus Locations: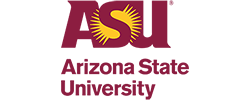 Earn your Online Bachelor of Science in Applied Biological Sciences – Preveterinary Medicine.
Selected Campus Locations:
Selected Programs:

Requirements to Become a Groomer
A groomer is responsible for combing, clipping, trimming and shaping a dog's coat. Groomers may also need to bathe a dog, as well as take care of tasks like safely cutting the dog's nails and cleaning out the ears. Because dogs' coats can vary greatly depending on their breed, it's important for a groomer to understand the best practices for different dogs. A groomer also needs good communication skills for working with dog owners and meeting their expectations.
There aren't specific state or federal requirements for becoming a dog groomer in Arizona. That's why the best way to obtain all the necessary skills to work as a dog groomer is to complete a Pet Grooming Certificate program. This program is designed around teaching individuals with no prior experience all the skills they need to get a job as a groomer and feel confident doing this work on a daily basis.
<!- mfunc search_btn -> <!- /mfunc search_btn ->
Dog Grooming Certificate Programs in Arizona
While women currently account for the majority of the dog grooming industry, more men are entering this field every year. It's most common for people to become dog groomers as a second or third career. There are also those who start their professional life as a groomer. Because groomers come from all walks of life, the Pet Grooming Certificate program doesn't have any perquisites. Instead, it's made up of a comprehensive curriculum that can take anyone with motivation to learn from a complete novice to a confident grooming professional.
The Pet Grooming Certificate program spans nine different sections. The first two are an introduction to pet grooming and dogs & cats. Then there's a section on pre-grooming procedures, followed by three sections on grooming different dog breeds. The last three sections in the program focus on dog personalities & behavior, cat grooming and business practices.
This program is available online and can be completed in as little as two months. The cost of the program is $499 for students who make a full payment. Programs usually include print and digital study materials, as well as several key grooming tools like dog nail trimmers. Individuals who enroll in the program can also opt for a Monthly Auto or Mail Pay, which have a total cost of $544 or $574.
Potential Employment in Arizona
There are a variety of businesses that hire dog groomers. Pet stores, kennels, animal shelters and humane societies are all common examples. It's a good idea to begin looking for a job after starting the Pet Grooming Certificate program but prior to completing it. Beginning a job search early provides an opportunity to see different environments firsthand and build relationships that can lead to a job.
The other option for someone with a Pet Grooming Certificate is to start their own business. Although many people choose to get a job first and then branch off into their own business later, the program does cover all the information individuals need to know to get started on their own.
Arizona Resources
The Arizona Professional Pet Groomers Association
National Dog Groomers Association of America
Humane Society of Southern Arizona
International Professional Groomers, Inc.