No Good Deed Goes Untaxed
VMLRP. Those letters are hard to remember, but they stand for the Veterinary Medicine Loan Repayment Program. The VMLRP was an act passed by Congress in 2003 intended to assist areas without adequate veterinary care (mostly for food production and public health needs) by providing up to $75,000 in loan repayment for a three-year commitment by a veterinarian to practice in designated areas of veterinarian shortages.
SPONSORED LISTINGS
Featured Programs: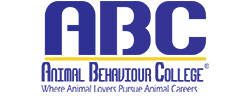 Earn your Online Bachelor of Science in Applied Biological Sciences – Preveterinary Medicine.
Selected Campus Locations:

With Penn Foster's Veterinary Technician Program, you'll learn the skills that will help you take the first step towards a career as a Veterinary Technician. (NAVTA) Approval
Selected Campus Locations: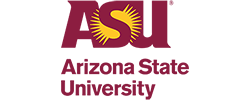 Earn your Online Bachelor of Science in Applied Biological Sciences – Preveterinary Medicine.
Selected Campus Locations:
Selected Programs:

That sounds generous, and a wise use of taxpayer dollars, but this $75,000 commitment covers less than half of the average student loan debt of graduating veterinarians. The main catch for veterinarians is that these shortage areas exist for a reason—the pay is usually woefully low, and sometimes barter and trades are made in lieu of money for services.
Congress, in its benevolence, giveth and taketh. The $75,000 is subject to a 39% tax rate. We will do the math for you; the 39% amounts to $29,250, a significant chunk of the original allowance.
Since 2010, the VMLRP has placed 205 veterinarians in 45 states. We'll do more math. Because the federal government took its 39% cut, it "saved" $6 million on those 205 veterinarians. But if the allowance were not taxed, 80 more veterinarians would be working in shortage regions. Isn't that the point of the VMLRP?
Veterinarians protect the public health by monitoring the safety and sanitation of food producing facilities such as meat packing plants, dairies, and poultry production. One breach in this system can cost a lot to diagnose and control. An example is an outbreak of E. coli in the Finley school district in eastern Washington state in 1998, which cost the district $6.1 million to contain.
Now the federal government is mired in the passage of the VMLRPEA, the Veterinary Medicine Loan Repayment Program Enhancement Act, which would do away with the 39% tax. Less than 1 in 11 members of Congress have thus far supported this act, which would accomplish the goal of the original act.
If you are the type, and if you are not, ask your Congressional representative why the VMLRPEA has not been passed. Most probably don't know what that means. But they should know basic math, which demonstrates the wisdom of investing in the VMLRPEA.
<!- mfunc feat_school ->