Veterinary technicians are heavily involved in a lot of the behind-the-scenes duties that are integral in the field of animal healthcare. They are often the heart and soul of a veterinary practice as they perform a wide array of duties on a daily basis. Without the service of a veterinary technician, providing healthcare for animals becomes monumentally more difficult.
SPONSORED LISTINGS
Featured Programs: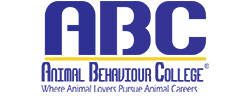 Earn your Online Bachelor of Science in Applied Biological Sciences – Preveterinary Medicine.
Selected Campus Locations:

With Penn Foster's online and accredited veterinary programs, you can learn the skills to help you take the first step toward a career working with animals.
Selected Campus Locations: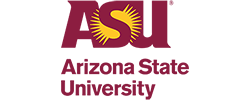 Earn your Online Bachelor of Science in Applied Biological Sciences – Preveterinary Medicine.
Selected Campus Locations:
Selected Programs:

The role of a vet tech is similar to that of a nurse in human medical care. That means they are entrusted with similar duties, such as inserting IVs, assisting with anesthesia and attending to wounds.
And when an animal is rushed into a veterinary hospital, vet technicians are usually the first ones to provide care and make an initial assessment. These situations are often filled with tension and pressure, which is why it is important to maintain a calm demeanor. Vet techs are known for their ability to remain calm under pressure and that could significantly impact on the outcome of an emergency situation.
There are instances when a pet is brought into an animal hospital with an obvious sense of fear. Vet techs are usually the ones who spend some time easing those fears. It may just be a gentle touch or some soothing words, but it is enough to make a difference.
Veterinarians often rave about their vet technicians. However, veterinarians are not the only ones who can attest to the value of vet techs. Pet owners also rely heavily on the services provide by vet techs. Most of the communication with pet owners is conducted by vet techs. That not only applies to communicating about the situation at hand.
Preventative care is extremely important and vet techs often take the time to explain the specifics of preventative care to pet owners. Because the majority of vet techs are animal lovers, it does not always seem like a duty to go that extra step and relay some helpful tips to pet owners. It is their genuine fondness of animals that makes a vet tech want to help pets by communicating effectively with their owners.
There are also times of despair in which pet owners have to deal with the loss of a pet right there in an animal hospital or veterinary facility. During those occasions, veterinary technicians double as grief counselors. Sometimes, the loss is even felt by vet techs, who have come to know the animal.
Many owners bring their pets to the same veterinary facility since the time they were puppies or kittens. That could leave vet techs also saddened by that loss. That kind of sympathy is appreciated by pet owners, who often benefit from the compassion shown by vet techs.
The technical skills used by veterinary technicians can be learned through a training program. Surgical skills, medical procedures and diagnostics can all be learned. However, what cannot be taught is the genuine interest and care that vet techs put into their work. That is something that has come to define veterinary technicians. They are more than just employees, but individuals who put the care in animal healthcare.
That is why it is important to have a love of animals when considering a career as a veterinary technician. That kind of care enables vet techs to take a very patient approach, which comes in very handy when performing duties like taking blood samples. Dealing with the radiology portion of the job also requires a certain level of patience. That patience and care, combined with technical and clinical skills, are what make veterinary technicians so unique.
Stop by any reputable veterinary facility and it won't take long to take notice of its veterinary technicians. Many times, they are the glue that holds the practice together.
<!- mfunc feat_school ->