Veterinary clinics are receiving constant upgrades in the areas of technology. Modern veterinary medicine has now incorporated so many new technological innovations that it has changed the way treatment is administered to pets. Here is a closer look at some of the latest types of veterinary technology that are being used in veterinary clinics.
SPONSORED LISTINGS
Featured Programs: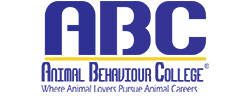 Earn your Online Bachelor of Science in Applied Biological Sciences – Preveterinary Medicine.
Selected Campus Locations:

With Penn Foster's Veterinary Technician Program, you'll learn the skills that will help you take the first step towards a career as a Veterinary Technician. (NAVTA) Approval
Selected Campus Locations: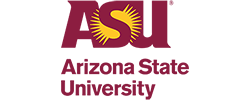 Earn your Online Bachelor of Science in Applied Biological Sciences – Preveterinary Medicine.
Selected Campus Locations:
Selected Programs:

Pet Dialysis
Dogs and cats who are diagnosed with kidney failure now have options when it comes to treatment. Pets are treated in the same way humans are treated for this condition. A machine designed specifically for dogs and cats serves the same functions by removing toxins and filtering blood.
Laparoscopy
Minimally invasive procedures have advanced human health care in recent years and now that is being used in animal healthcare as well. Technology now allows for a small camera to be inserted through a body cavity in what is known as Laparoscopy. This can be used to obtain tissue samples and minimize the need for traditional surgery in some instances.
Ultrasound
While MRIs are popular among humans, the procedure is much more difficult to administer to animals. Therefore, ultrasound has proven to be an effective alternative. The latest technology allows for 4D images to be produced. Unlike the way MRIs are used on animals, the use of ultrasound does not require anesthesia.
Telemedicine
Technology has now enabled veterinarians to treat pets without having them in their actual facility. This technology allows vet facilities to send x-rays, ultrasounds and ECG studies to other specialists all over the country. Many times, this technology is used to obtain a second opinion from a specialist. Reports can then be compiled and a collaborative approach can be taken towards treatment.
Titanium tracheal stents
Small dogs can experience breathing problems as a result of a collapsed windpipe. That problem is now being addressed with an advanced device made of titanium. It is positioned inside the trachea to help the dog breath and is often referred to as a tracheal stent
Stem cell therapy
It is not uncommon for dogs and cats to become arthritic in their old age. Now, stem cell therapy is a means of soothing those aches and pains. In dogs, it is also used to treat injuries to ligaments and tendons. In cats, stem cell therapy is starting to serve as a form of treatment for oral disease. The purpose of this treatment is typically to decrease inflammation and reduce pain, although it can be rather costly.
3D Imaging
Veterinary clinics can now get a better look at problems with the use of 3D imaging. This is made possible by 3D reconstruction software. This gives veterinarians an alternative look by transforming what would normally be images that are flat. Telemedicine then allows vets to send these images to other specialists when necessary.
Laser Therapy
One of the latest innovations to take the veterinary world by storm is the use of low-powered lasers that are intended to accelerate the healing process. This can also be used as a way of lessening pain. Laser therapy was first used on human patients and now it is gradually being adapted as a valuable component of veterinary technology.
Electronic Medical Records
The medical profession is making great use of these electronic health records, although it is less problematic in the veterinary field. That is because the veterinary field does not have to contend with the privacy laws, which are such a major part of human healthcare. The use of online medical records has made things more efficient and easier to manage for veterinary practices.
Veterinary clinics that are equipped with these types of technology make for a very advanced workplace. This also raises the bar in terms of the types of treatment that are offered by veterinary practices. Pets and their owners benefit from advances in veterinary technology while the treatment administered by animal healthcare teams continues to be cutting edge.
<!- mfunc feat_school ->